The Guenthers - Out of Town Buyers
Our family was in search of a home in an extremely competitive, bidding war filled sellers market where homes were selling way above asking. Tom and Erika at The Garrow Group were the best allies one could ask for! With their 18+ years of knowledge and many many successfully closed transactions to their credit, they were able to find us the perfect home with a Beautiful View! I tell all if it wasn't for their knowledge and their relationships with past clients and other Realtors in the community we would have never found a house in less than 30 days... In fact I feel we would still be looking now 7 months later! Tom and Erika are top notch, ethical, professionals! I would not hesitate to refer them out. THEY ARE THE BEST!!
The Dooleys - Out of State Buyers
Working with Tom and Erika Garrow was an amazing experience from beginning to end! They both are very detailed and follow up was excellent. They also went the extra mile in so many instances making our home buying experience less stressful. They know the Arizona area really well and passed along wonderful contacts in their vast network to assist with an out-of-state relocation process. We can't say enough good things about their customer service and personal touch! You don't find people like the Garrow Group every day! My wife and I would highly recommend Tom and Erika for your real estate needs.
The Nortons - First Time Home Buyers
There are not enough words to describe the positive experience we had with the Garrow Group when buying our home. We are first time home buyers and found ourselves in a situation where we were forced to buy during a really scary and competitive market. Tom was amazing to work with in finding our home. He was quick to jump on scheduling showings of homes we were interested in and was open and honest about every step - what to offer, when to walk, etc. We had a TON of questions, insecurities, and anxieties throughout the process, and both Tom & Erika were always graciously available to talk us through it. Can't recommend them enough. We love our new home and know we wouldn't have been able to get it without their help.
The Isaacs - Out of State Buyers
We first met Tom & Erika back in 2019. We were planning a cross country move and they were great in showing us the different areas to help us choose where we wanted to live in Sedona. Fast forward to 2021, we found a house, weren't able to move in just yet, but didn't want to lose the opportunity. They helped us find the perfect house and we were able to do everything REMOTELY. Talk about trusting your agents when you have to do everything 2,500 miles away. From the beginning, Tom & Erika went out of their way to make us feel comfortable with our decision and they were there to support us along the way. When we finally moved here, they even welcomed us, months after our closing. I could not imagine working with another team. We are very fortunate to have met them and highly recommend them. Loyal agents, with many years of experience, that will go above and beyond to help find the perfect home for you.
The Bachlers - Repeat Customers
The Garrows have been helping us buy and sell properties for five years now. They have helped us purchase four properties and sold two. They are extremely thorough and know the market, our first house sold in 45 days at a time when it wasn't a seller's market. Our next house sold in a week, Our properties were marketed professionally with a photographer, and the Garrows helped us stage the homes so they were desirable. When we purchased our homes through the Garrows, they made sure to check all the details and have helped make decisions not to buy in the past when the house didn't look like a good fit. They are sincere and genuinely care about their customer. Whenever there is a need, they are right there helping us figure it out. They are respected in the community for their integrity and sincerity. We highly recommend them!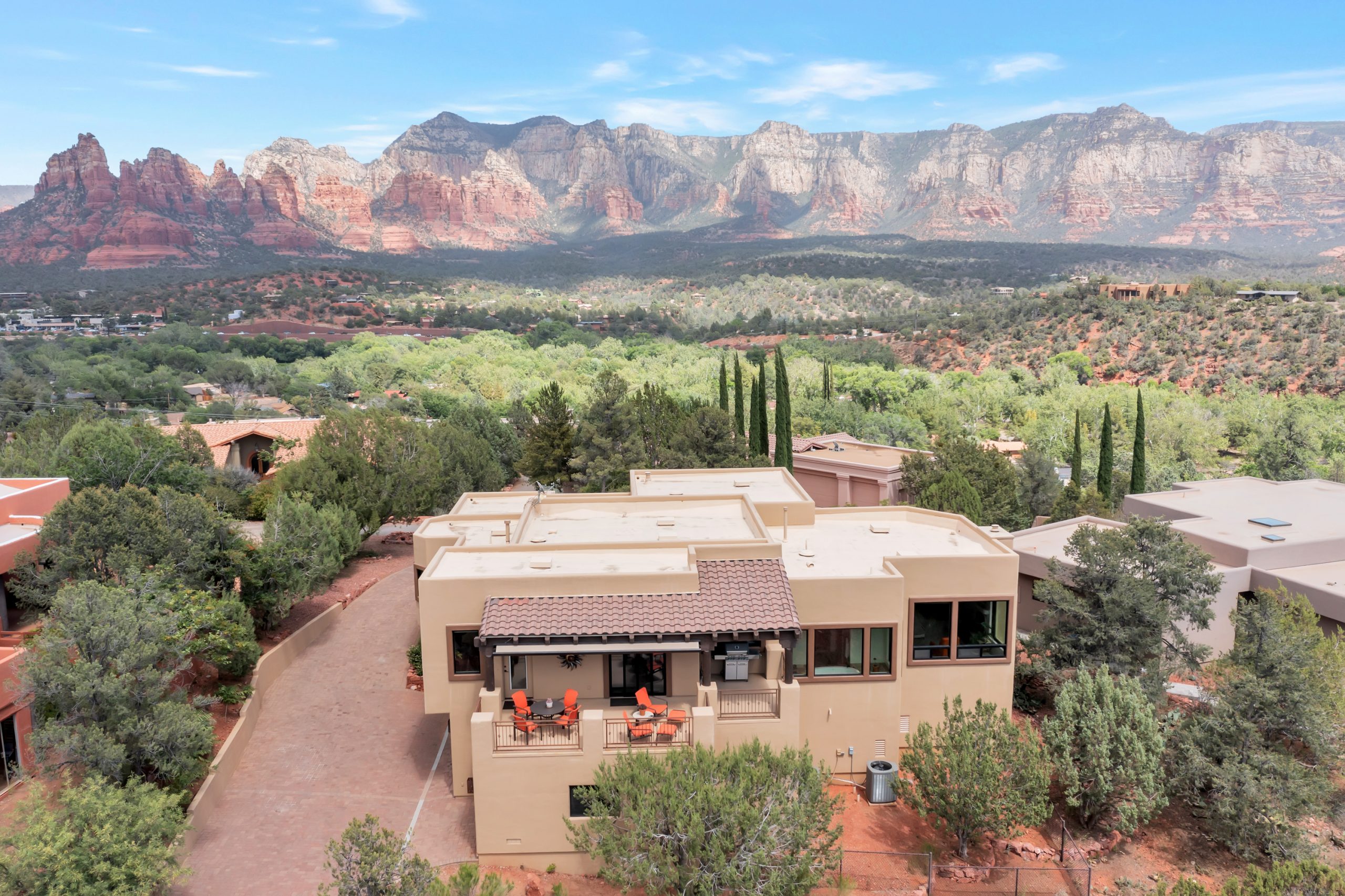 Sedona Seller
"Big thanks to Tom and Erika Garrow for facilitating the sale of my home in Sedona. Tom and Erika provided thoughtful and professional advice that helped me prepare my home for market, and made the sales process smooth and easy. They did such a good job on the marketing materials that I had a moment of doubt. But, we forged ahead and the transaction went as smoothly as I could have hoped. And, thanks to Tom's referral to a local realtor in Oregon where I moved, I engaged a terrific professional that helped me make a purchase there that I'm very happy with, and that process was painless as well. If you're considering buying or selling in the Sedona area I highly recommend you engage the Garrow Team."

130 Palisades Drive Spur N Sedona, AZ 86336